Light up Kuemmel Park this Holiday!
Believe
Glasgow's Holiday in the Park will feature drive-through Christmas displays sure to light up your eyes!
A Magical Community
In order to make this event a success, we are looking for additional Sponsors and the help of generous donors to join forces with us to create an extraordinary holiday light display in Kuemmel Park!
Share your Love
No gift is too small. And for donation sponsorships of $250 and above, a recognition sign will be displayed as a thanks of our appreciation.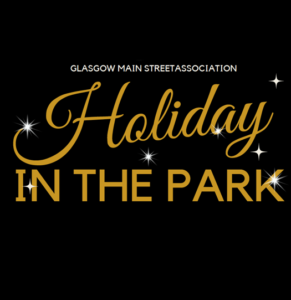 "Daniel Stallman will be designing and lighting up Kuemmel Park."
The Glasgow Park Board has collaborated with Glasgow Main Street Association to provide this opportunity.
Glasgow Boy Scouts and St. Mary's will be participating on the weekends for our drive through visitors, helping to raise funds for coordinating organizations in our community.