10th Annual Piccadilly
Historic Glasgow Main Street Association is excited to announce its 10th Annual Piccadilly Gala & Auction!
When: Thursday April 22, 2021
Where: Knights of Columbus Hall
Time: 6PM Social Hour
7PM Dinner Served
Celebrate!
Ladies, bring your roll of quarters and bid on fantastic items donated by Missouri Life Magazine, Brew Brothers, a night in Branson Missouri, and many more!
New to Piccadilly? This event is the perfect night out with your girlfriends to enjoy a fabulous dinner and bid on our great auction items!
Upon checkin to the event, you will be given a number and a program listing of all the items available for bid. Most items are available for a .25 – .50 cent bid, with a few of the larger prizes being $1.50.
If you are interested in a certain item, wait until the MC announces the item is available and place your quarter into the center cup of the table. The MC will then draw a number – if he announces your number you are the winner!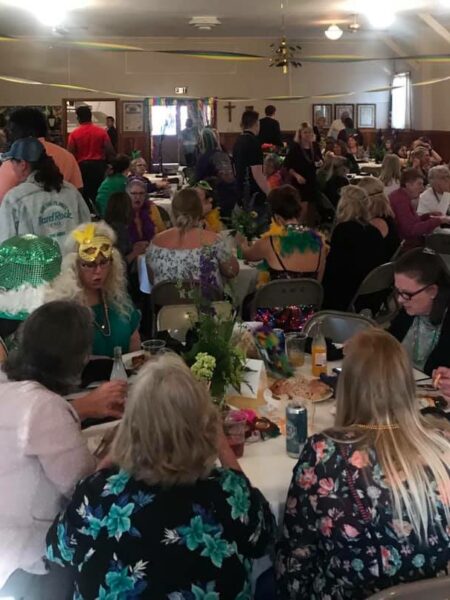 Mardi Gras
Room view of 2018 Piccadilly Gala & Auction